Stephen Ireland was on the payroll at Aston Villa when he left the club to join Newcastle United on loan at the start of 2011. He had to leave Villa for Newcastle on loan after six months at the club. Stephen Ireland had earlier joined Aston Villa from Manchester City in the summer of 2010. His transfer from Villa to City was £8m as part of the deal that saw James Milner move in the other direction on the final day of the 2011 winter transfer window.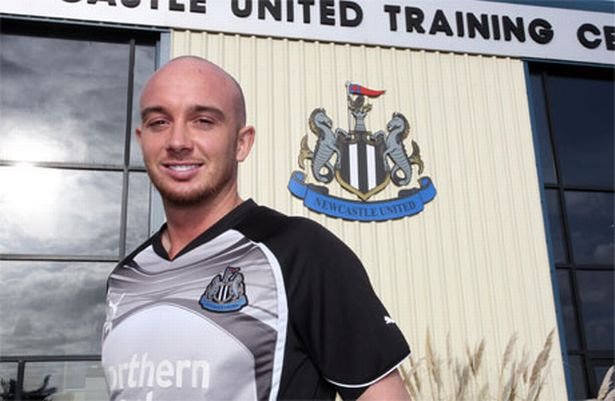 Aston Villa manager Gerard Houllier fell out with Stephen Ireland and that prompted him to reluctantly leave the club. At the time, the midfielder was told by his manager that he needs to raise his game for more playing time.
Ireland was not fit when he signed for Newcastle United as the Republic of Ireland midfielder was nursing an injury. While he was at Newcastle United, Ireland suffered a lot of setbacks including an incident at a nightclub involving teammate Leon Best. Stephen Ireland didn't make his debut for the Magpies until almost three months after he was signed from Manchester City. He came on as a substitute on 65 minutes for his first Newcastle United game during the goalless draw with Manchester United.
Stephen Ireland played just 49 minutes of  football for the Magpies before he was ruled out for the rest of the season with an ankle injury. The player was involved in just two games at Newcastle United before his early return to Aston Villa due to injury.
On his return to Villa at the start of the 2011/12 season, Ireland made the decision to establish himself in the starting XI under new manager Alex McLeish and the midfielder did just that as he was one of the best players at Villa Park. He was named the Supporters' Player of the Year at the end of the 2011/12 season.